The Satanic Temple began offering online services for the safety of our community in 2020. Online services were an immediate success, making our religious services accessible for our members around the world. We currently offer two series of weekly online religious services: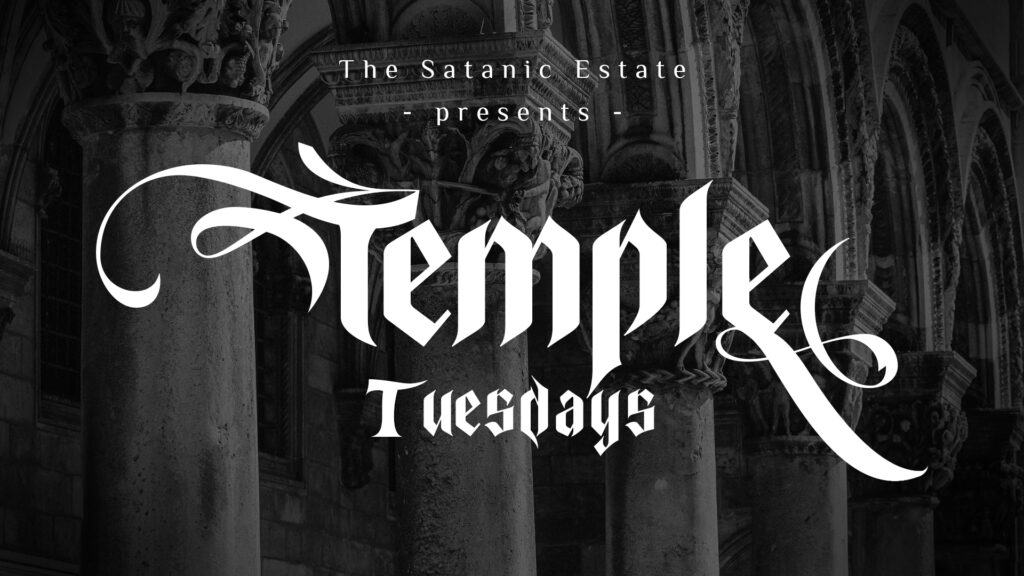 Every Tuesday
9:00pm US Eastern Time
hosted by
The Satanic Estate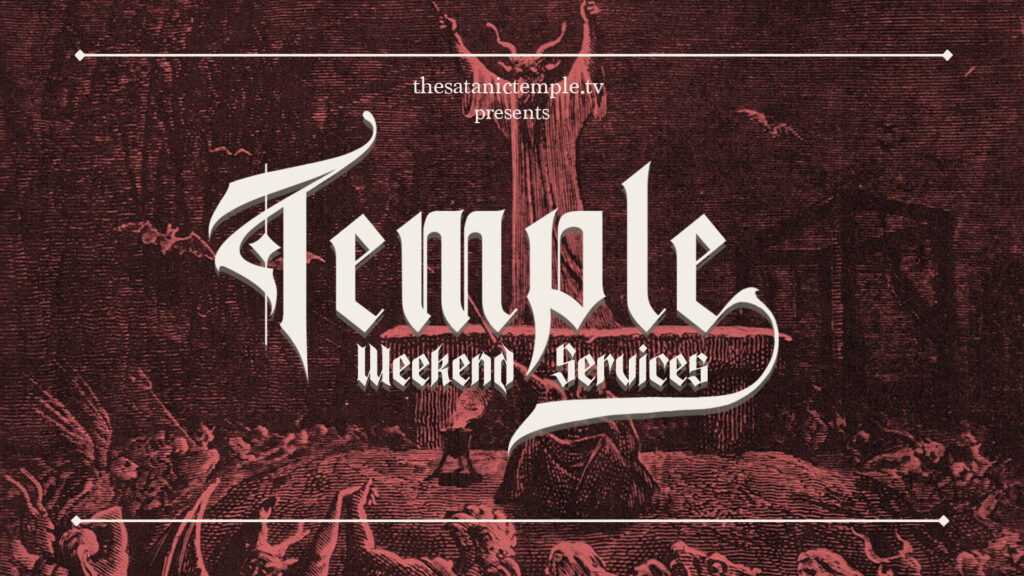 Every Saturday
10:00am UTC
hosted by
The Satanic Temple TV

As with the previous in-person services in Salem, both Temple Tuesdays and Temple Weekend Services have discussion as their central focus: service is an opportunity for members of the community to share their perspectives and experiences on topics relevant to our religion and our shared experience.
Services online are one hour long and follow a five-part structure:
Invocation

: the minister opens with a solemn recitation of The Satanic Temple's invocation.

Declamation

: the minister introduces the topic of the evening with a short opening presentation.

Discussion

: the minister engages members of the congregation in guided religious conversation to explore the topic of the evening.

Peroration

: the minister makes a short closing statement, inviting congregants to carry their experiences of the evening forward with them into their lives.

Announcements

: the minister invites the congregants to continue to socialize and enjoy the online venue.
Because our services can draw a large crowd, most of those who join our services attend as audience members. This means that when you arrive at the event venue you will be placed on a page where you can watch the live stream video feed, and join a text chat where you can interact with other audience members.
If you would like to appear on the live stream to participate in the discussion, you may be able to attend the service as an interlocutor. Join the text chat early, and watch for the Chat Moderator to post instructions on how to join the stream. There are a limited number of open spots available for interlocutors, so please only join the live stream if you have a particularly strong interest in participating in the conversation.
Looking for specific instructions on how to attend online services? Please read: How To Attend Services.
The invocation and declamation sections of every service is recorded and available in our Services Archive on this website so that you may listen to a minister's presentation on a topic even if you are unable to attend the service. To respect the privacy of other participants, the discussion portion of services is not recorded.